PROFESSIONAL DEVELOPMENT DAY
2022 Professional Development Day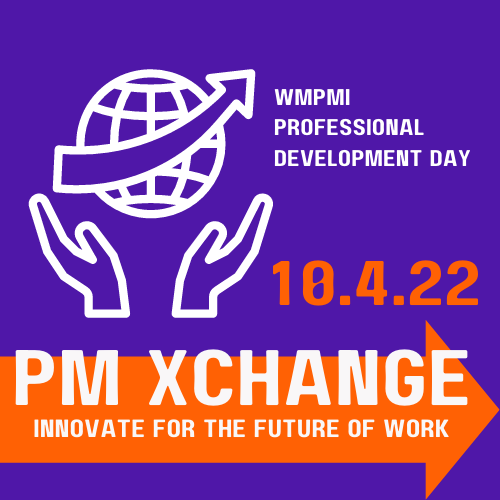 We're back! Our day-long PDD will be an in-person experience!
Don't miss out on the opportunity to expand your project leader prowess and innovations toolkit. Whether you're a seasoned or new project professional, this full day interactive journey will provide you with the skills to drive change and broaden your perspective.
Learn from industry thought-leaders as they share vital project management skills needed to be successful in the future. Earn up to 7 PDUs (Technical, Strategic, and Leadership) as part of the PMI Talent Triangle and network with our West Michigan project management community.
This in-person event will take place at The Pinnacle Center (TPC, 3330 Highland Drive Hudsonville, MI 49426) – meals and parking are included.
Professional Development Day (PDD) is an annual event dedicated to learning and networking.
The PDD is designed to cover subjects that are relevant and on-trend in project management. It also provides individuals with an opportunity to earn Professional Development Units (PDUs) towards PMI® certification applications or renewals.
On average 300 professionals attend the event and highly valued speaker(s) present on topics covering Leadership, Strategic and Business Management Skills.

Schedule and Content
This one-day event typically features a speaker who is an expert in the project management field and who may have spoken at a previous WMPMI, another PMI chapter event, or authored a book on project management.
Professional Development
Typically, this event satisfies between 7-8 PDUs.
For members expecting to use event PDUs toward certification renewal, there are a couple of ways to report and apply the event's PDUs.
One way is to provide your PMI ID# at the time of event registration and upon attending the event, the PDUs associated with Chapter events will be reported to PMI (which may take up to four (4) weeks to be applied). PMI will confirm PDU's via email.
A more timely way is to report your PDUs directly to PMI using the instructions in the Continuing Certification Requirements (CCR) Handbook.
Registration Pricing:


Individual Rates and Group Discounts
Individual may register for the WMPMI PDD event up to and on the day of the PDD however, members and non-members are encouraged to register early with an early bird pricing discount.
Group discounts for the PDD event are applicable to groups of individuals from the same company or organization (regardless of membership status).
Individual registration fee information, including the group discount rate, will be provided in the registration information when available.
Registration fees may include supplemental material (such as the written work of an authored speaker, or printed copies of a presenter's slides).
Event Volunteers
WMPMI volunteers are needed to assist with the event operation such as handling the floor microphones, introducing and assisting speakers, and handling virtual technology as appropriate. Generally, volunteer opportunities for this event will be posted in PMI's Volunteer Registration Management System (VRMS). The chapter may also put out an open call to membership or make direct inquiries. Selected volunteers may also receive a discounted event registration fee. In addition, volunteers may apply PDUs as "Giving Back to the Profession," per the Continuing Certification Requirements (CCR) Handbook.
If you're interested in volunteering for the PDD, please contact VP of Member Experience.
For further information on this event, please contact the Director of PDD.
PMI® is a registered trademark of the Project Management Institute, Inc.
2022 Professional Development Day
Innovate for the Future of Work

Get the PDD Booklet! Get the PDD Playbook!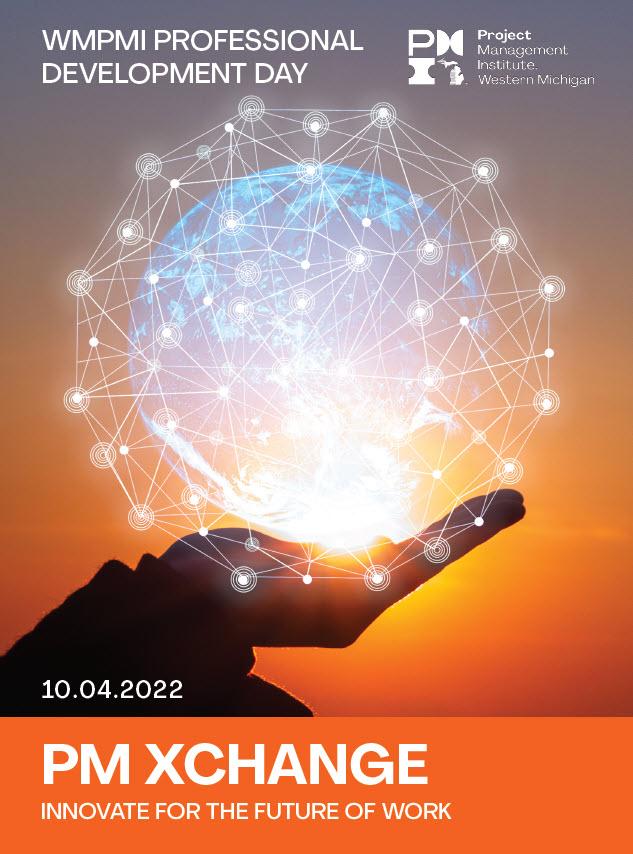 2021 Professional Development Day
We need to be nimble and adaptive in our current environment.
Get all the details in the 2021 event booklet!
---
2020 Professional Development Day
Reset Your Change Skills for Career Success
Check out the 2020 PDD Booklet and PDD Toolkit used during the event!