Become a Chapter Member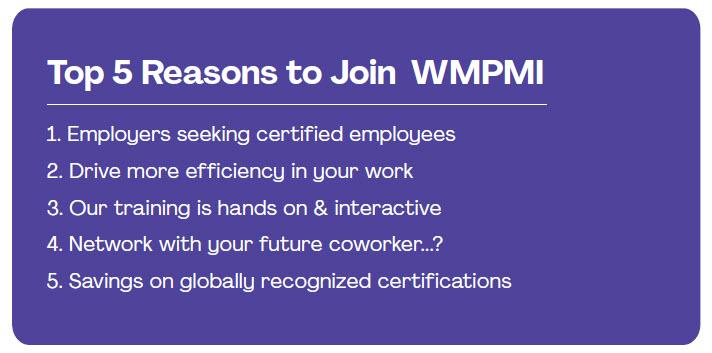 Membership is being part of the world's leading community of project, program and portfolio professionals. It provides access to knowledge, networks and resources that help you improve and advance. Our chapter is the local connection to the global PMI community. Local PMI members are sharing ideas and building relationships at PMI chapter events.
Sign-up to become a PMI (global) member at pmi.org for $139
Add the Western Michigan PMI chapter membership to the shopping cart for $25
Total cost: $164
PMI Membership Renewal
The annual renewal fee is due by the end of the month in which you joined.
Login to your PMI account at pmi.org/membership/join.  
The global PMI renewal is $139 and chapter WMPMI renewal is $25. You must add the chapter to your shopping cart during the renewal process.  
Total: $164.00
NOTE: Joining or renewing PMI and WMPMI membership may take a few days to process electronically and register in all systems. Once your information is received by WMPMI, you can login to wmpmi.org using your user ID which is either your PMI number or email address.