Shari Hufford, PMP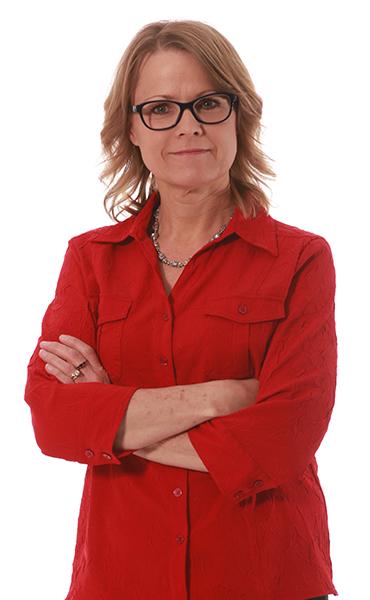 Shari is a newer but very active member of WMPMI. She moved to Traverse City from southern Ohio in 2016 and immediately began working to connect with other local Project Managers. Realizing that WMPMI, the closest chapter, was based over two hours away, she began reaching out to local PMs, businesses, and organizations to determine the level of interest in the area. 
Once interest was established, she worked with WMPMI leadership to form a Traverse City branch and the first local meeting was held in November 2018. The branch has recently added a monthly Happy Hour event to provide additional opportunities for networking and sharing of best practices. Shari is serving as the Director of the Traverse City branch, coordinating all outreach and events.
Shari is the Commercial Proposal Manager at EWI, a nonprofit R&D and Engineering Consulting company based in Columbus, Ohio. She has spent nearly 20 years designing and managing complex material handling projects around the country. She has a BS in Technical Management from DeVry University and MBA from Morehead State University.
Shari lives in a log cabin on the Boardman River with her husband Phil, and their two dogs, Remy and Kizzy. She spends her free time hiking with Kizzy, riding quads with Phil, and kayaking. She also enjoys target shooting and is an avid reader. Shari and Phil have four sons and three grandchildren living in Michigan, Ohio, Maryland, and Texas. Shari says she is fortunate to have a wonderfully supportive husband and family, a rewarding career at an innovative company, and an opportunity to grow leadership skills through WMPMI.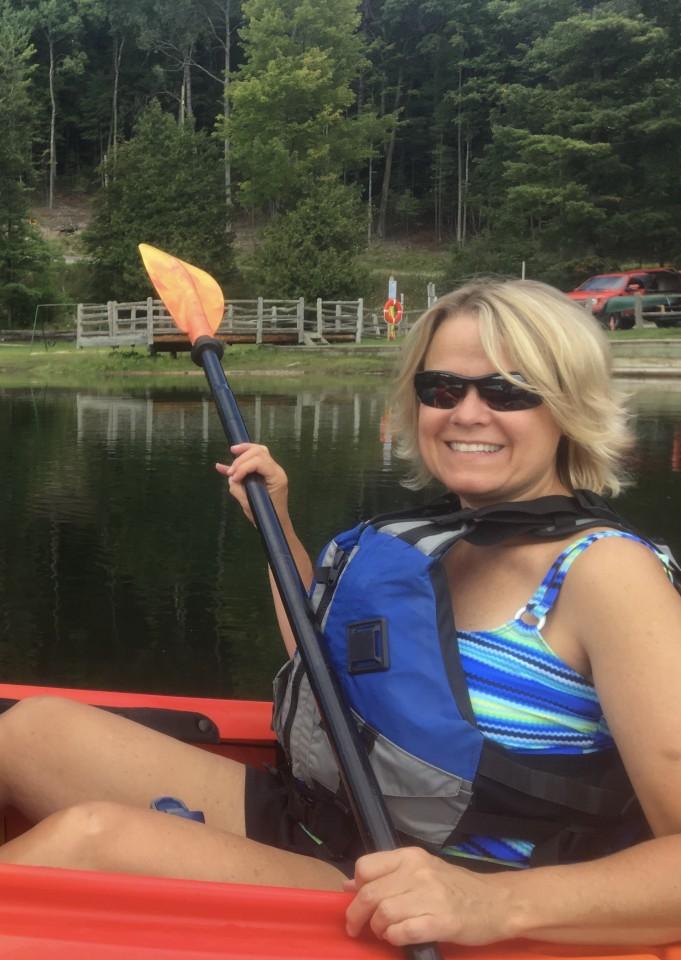 ---
Cindy Lewis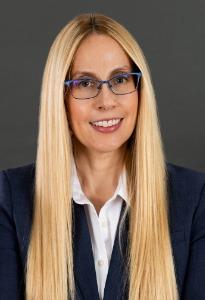 This year marks Cindy's 22nd year as a member of WMPMI. During that time she has frequently served on the board and served as a volunteer in numerous roles. For the past 5 years, Cindy has been running her own training and consulting business called 4 Pillars of Success® and this business involves lots of travel, providing Microsoft Project Training to clients, tailored project management solutions, and fully customized software training. On one airline alone, they reported that she traveled around the world over 3 times and that is just visiting US clients in one year! 
Cindy is still actively involved in our chapter as a sponsor and she recently spoke at the December luncheon on Agile in Action. She is also a member of PMI-NEFL (Northeast Florida) chapter. She has had the opportunity to speak and attend numerous events over the years with this chapter and decided to join. Cindy has a long list of credentials including both the PMP and PMI-SP from PMI, but she is most proud of her award from Microsoft. She has been awarded a Most Valuable Professional in Microsoft Project for the 6th year in a row. There are less than 50 professionals with this designation worldwide. 
With Cindy's extensive travel schedule she is often away from home but when she is here, she checks out local art and music events and tries out vegetarian food around town with friends. A fun fact about Cindy is she often receives stuffed monkey (especially sock monkeys) as gifts. This initially started out from one stuffed monkey toy that never left her luggage and pretty soon her clients, family, and friends started adding to the collection. You will frequently find a monkey item in Cindy's possession. 
Cindy has lots of things coming up in 2019 including a new book. Say hi to her next time you see her.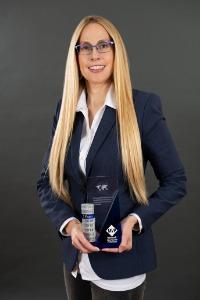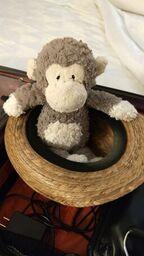 ---
Aubree Clark, PMP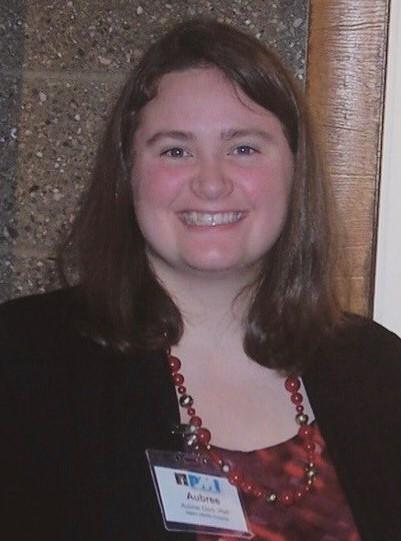 VP Marketing
Aubree Clark, PMP, recently joined the WMPMI Board as VP of Marketing. She has been a member of WMPMI since she earned her PMP in 2016. Previous to her joining the board she volunteered as the Assistant PM of Event Day for THEProject collegiate competition in 2018 and continues in this role for the 2019 competition. In addition to her work with WMPMI, she also volunteers as an Outreach Chair with her church. 
Aubree currently works for Amway in the Business Process Management Department. She has a Master's Degree in Business Administration from Cornerstone University and a Bachelor's Degree in Science from Michigan State University. Her career began in healthcare, originally in a histology laboratory and she first learned about project management through process improvement endeavors in her previous position with Metro Health: University of Michigan Health. Aubree is also certified in Lean and Six Sigma and has a passion for process improvement.
Aubree is a Michigan native, originally growing up on a farm with a large family and various animals in rural Stockbridge. She has lived in West Michigan since 2013, and currently resides in Dorr with her husband, Rich, her 12 year old son, Dalton, and 8 year old daughter, Elliana. Her kids keep her busy at the ice rink with hockey eleven months out of the year and coaching at the ballfield the 12th month. They also have a dog, Roxie and a cat, Loki. She enjoys spending time with her family, singing karaoke, food and spirit tasting, playing games, working on home improvement projects, and personal development!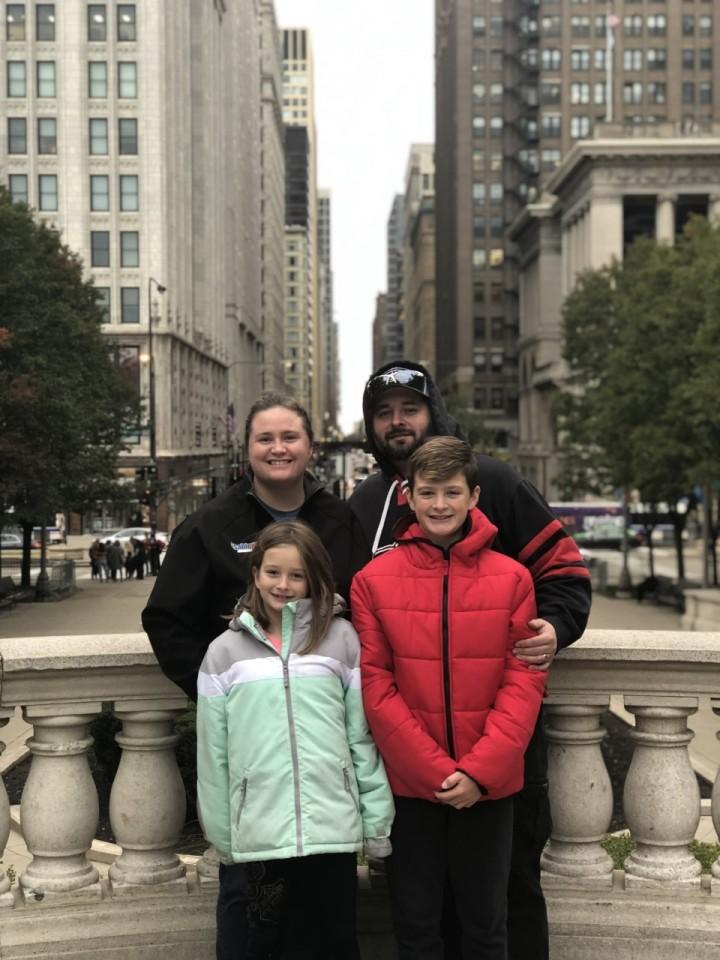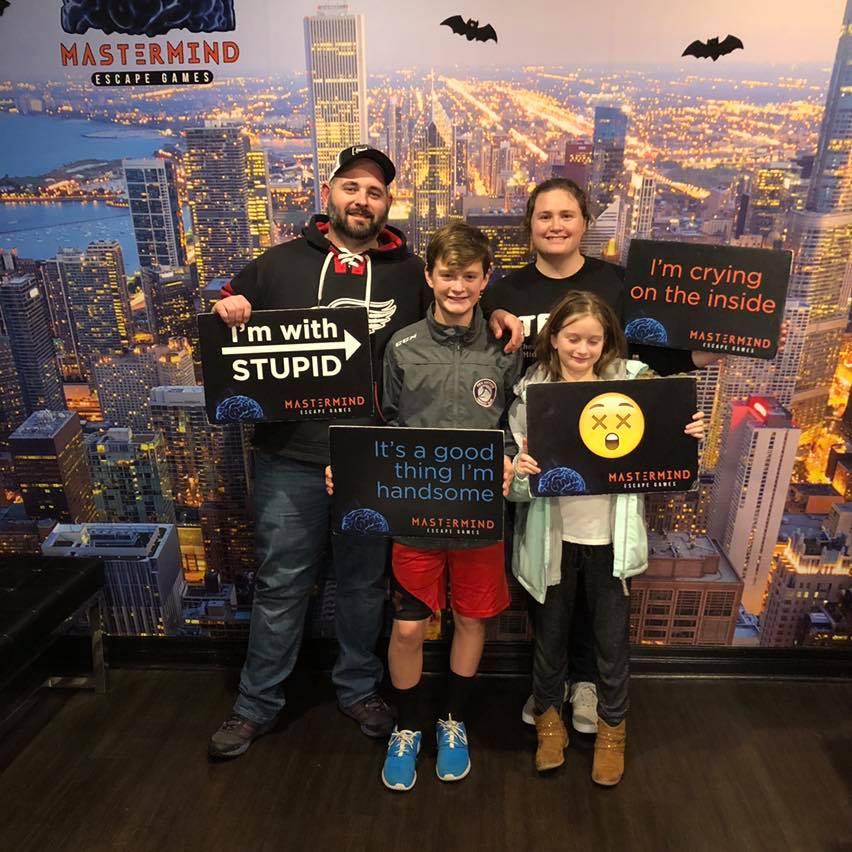 ---
Andrew Gill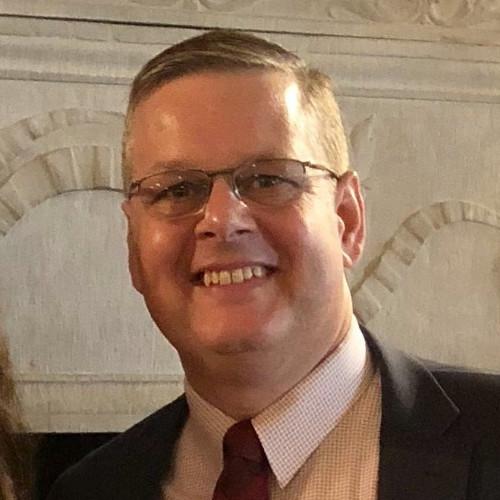 Former VP Programs
Andrew Gill is a very valuable member of WMPMI. He served sixteen years as a Royal Naval officer before making a career change to engineering and project management and in his former role as VP Programs, he initiated the concept of Veterans Month. Every November all our speakers are military veterans and we offer all veterans and current military personnel free admission to all our chapter events. As well as serving as VP Programs, Andrew has also mentored a number of college teams for the WMPMI collegiate project management competition, THEProject, as well as judging the event as a member of the member PMO Panel (not at the same time!) Andrew has a passion for process improvement and personnel development and his activities with WMPMI reflect his particular focus on youth development and support for veterans moving into civilian occupations. He lives in Grand Rapids but still much enjoys travel, even on business, to Europe and beyond. 
---
Kim Kalman, CAPM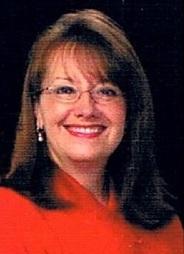 Director of Academic Outreach, Former VP Education
Kim Kalman, CAPM, has served on the WMPMI Board as VP Education (now known as VP Academic Outreach). She has been a member of PMI and WMPMI since November 2013 and earned her PMI certification in November of 2014. Kim became a very active member of our Western Michigan chapter in the summer of 2015. It is at this time that she stepped up and accepted the role of Director for THEProject, an annual WMPMI collegiate competition. She continues to have an active role in THEProject and is currently the Director of Academic Outreach. Her role also includes implementation of the 9 – 12 Program, geared towards high school students learning about project management profession with possible expansion towards community colleges.
Kim has had the great opportunity to work at some fine organizations in Michigan. She was a team member of International Operations at Herman Miller, Inc. Executive assistant to presidents and vice-presidents of other corporations here in our local community. While working and expanding her professional experience, she earned an undergraduate degree at Davenport University. She first became aware of project management while working on an international IT project for Amway.
With an entrepreneurial aspiration Kim formed KMK Business Projects, LLC in the summer of 2016. With this endeavor she gets to combine her marketing degree and experience with her project management experience. She says that being involved with WMPMI and our collegiate competition has been a rewarding and gratifying journey.
Kim was born and raised here in Holland/Zeeland area. She often frequents the beach and take strolls along the shore. This brings peace to her soul.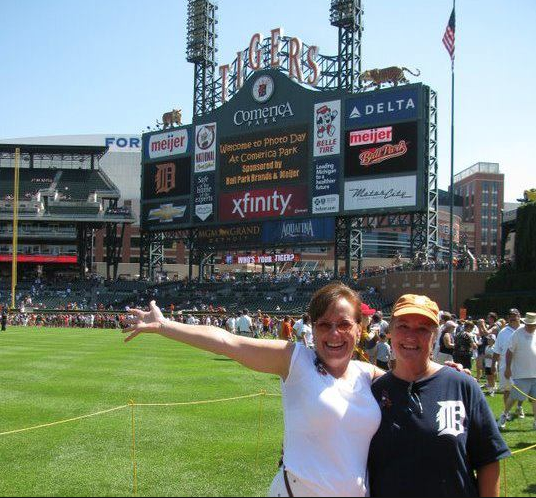 ---
Kinga Winiarska, PMP, CSM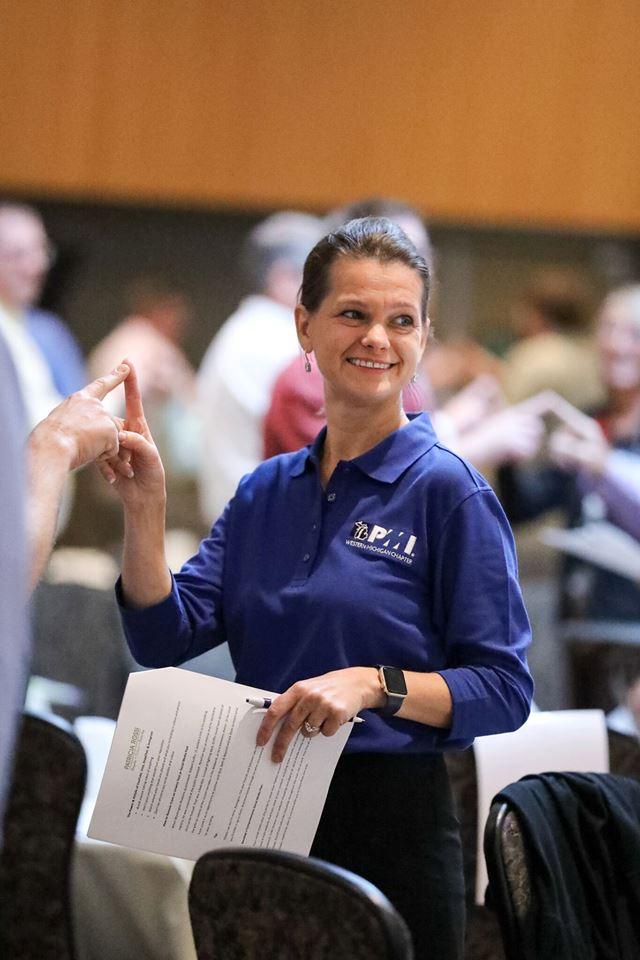 President, WMPMI
Kinga Winiarska, PMP, CSM is President of WMPMI and has been active in WMPMI since August 2011. She took the helm as President on January 2020 for the next two years. Kinga's passion for WMPMI has helped to grow the chapter membership in a short time and we are grateful for her dedication!
Her current professional role is as a Sr. Project Manager for the Affinity Division of Cigna where she providers her expertise in launching new products, partnerships as well as business support. Prior to her seven years at Cigna, she managed loyalty programs for Spartan Stores and Borders Books and provided competitive analysis, acquisition campaigns, and loyalty and CRM marketing.   
Originally from Poland, Kinga came to the US in 2001. She attended University in Szczecin and earned her Masters in Business and Bachelor degrees. She speaks fluent English and Polish and some conversational Dutch. She really regrets losing Russian and German which she was fluent in as well.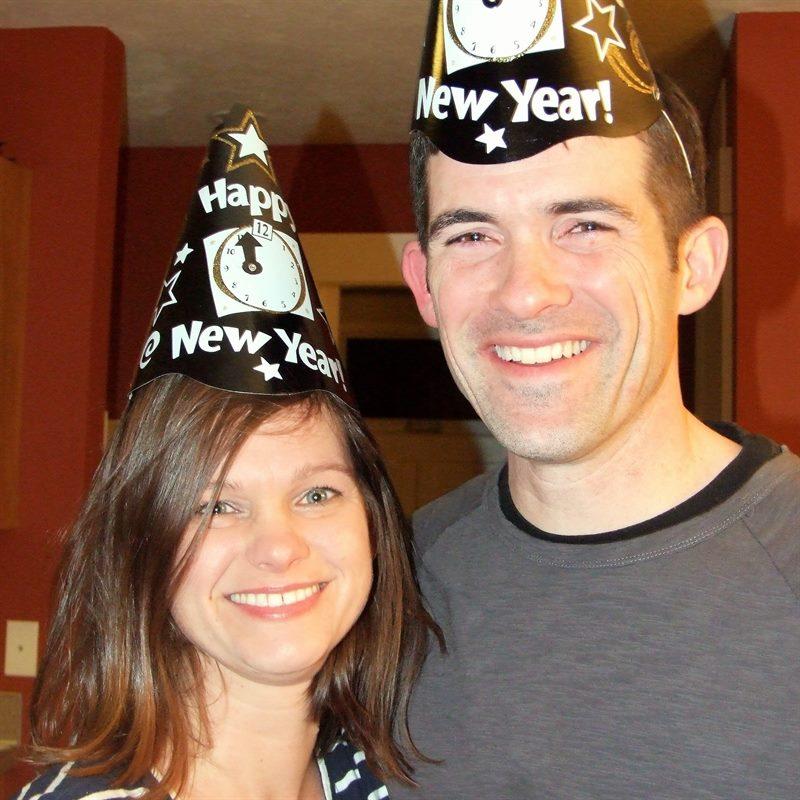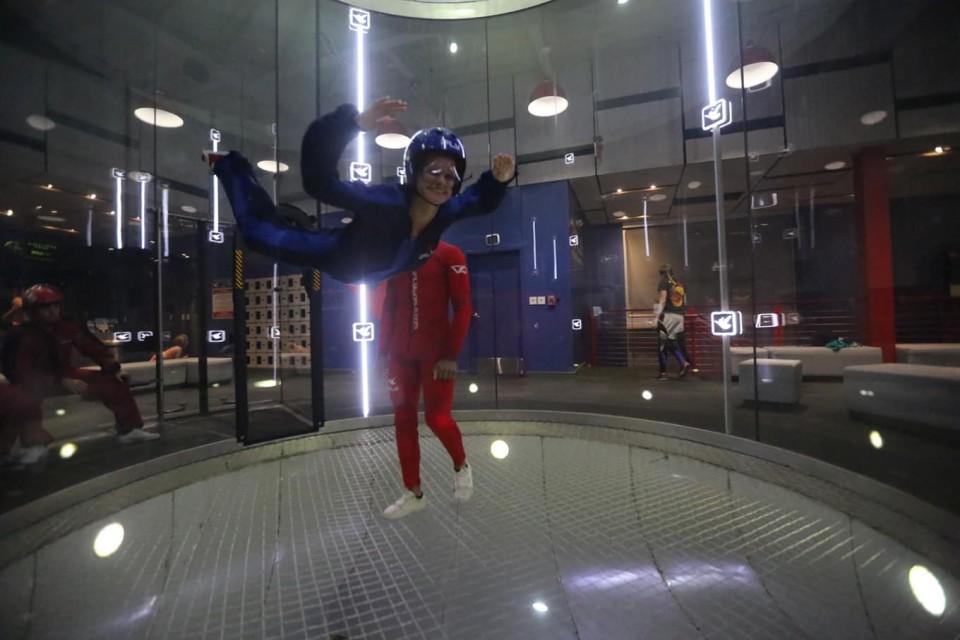 ---
Robert Berlin, PMP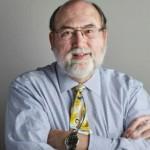 Education Outreach Administrator
Robert Berlin, PMP, is a versatile business and information technology project professional with over 20 years managing medium to large projects in multiple industries during his 47 years in IT. He is currently a Consulting Project Manager with Clover Consulting where he provides project consultation and management in the retail and wholesale food distribution industry.
Robert has been a member of PMI since April 1997! He now serves the WMPMI as the Education Outreach Administrator and he has held leadership or advisory roles in project management and project management education with PMI Central Virginia Chapter, University of Mary Washington, Germanna Community College, Virginia State University, Virginia Union University, and ECPI University.
He holds a BS in Accounting, an MBA in Management, an MS in Project Management (MSPM), and most recently a Certificate for Advanced Graduate Studies in Business Administration [DBA/(ABD)].
His favorite hobbies are walking, hiking, cycling, baking, canoeing, and learning.
---
Patricia Boer, PMP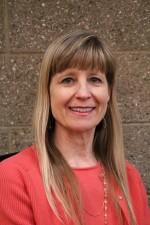 Director of Member Experience, Past VP Membership
I have been in project management since 1997 and I became a certified Project Manager Professional (PMP) in April 2007. I have been a LEED Accredited Professional since March, 2008. I completed the Harvard School of Public Health Project Management in Health Care Certification Program in November 2012. I have worked for Spectrum Health for the past eight years and am currently serving the Priority Health campus as a Sr. Facilities Project Manager. I have project management experience in retail and educational design and construction, insurance, manufacturing and health care.
I served as the West Michigan Project Management Institute (WMPMI) Director of Volunteers from 2008–2011 and as the WMPMI VP Finance from May 2011 to December 2012. I had the honor of becoming the VP Membership in December 2012. The Membership Team is now lead by Patricia Brown-May as the VP Member Experience and I have moved into the Director of Member Experience. 
Since 2014 our chapter has seen record increases in the membership numbers as we exceeded the previous high of 707 members in June 2009 to 967 members in January 2018! It is rewarding to see our chapter growing as we are providing benefits to increasing numbers of project managers in our region.
I am excited about the opportunity to continue working with Patricia and the WMPMI membership to maximize the opportunities and benefits of being a member of WMPMI.
---
Mike Janisse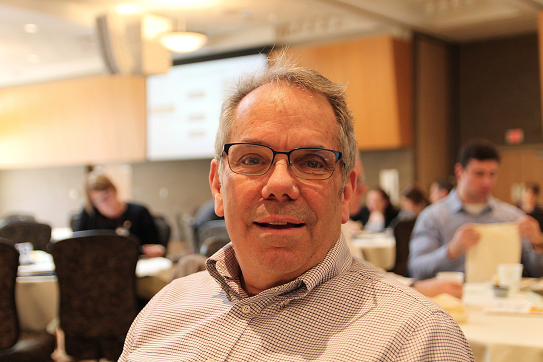 What Was WMPMI Like 25 Years Ago?
Long-time member and Xerox employee Mike Janisse takes a trip down memory lane to recall what WMPMI used to be like upon joining the early chapter in the 1990's.
Meetings
The WMPMI meetings were held at Noto's when it was located on the SE corner of the East Beltline and I-96. We didn't have a good way to serve Lansing, Kalamazoo, Traverse City, Muskegon, Holland back then, so we had a number of members who did travel to the monthly dinner meetings. Chapters were later started in other parts of the state of Michigan, and WMPMI certainly influenced that momentum.
How Did You Become a Member?
In my role at Xerox, I was working with my customer Amway at their location. My contact there was a project manager named Marilyn who I worked with for the prep and implementation of two digital printers. Always looking for an opportunity, I found a PMI newsletter in the room's trash receptacle. Intrigued, I was able to find the individual who did the work to create the newsletter. While talking with him I tried to break the good news about the new printer that should make his newsletter job easier. My message was misinterpreted. Within days I was handed a pretty large carton of newsletter archives and was told that the job is now mine. In any case, I joined the chapter and learned about newsletter layout.
Impressions After Joining?
I really saw the benefit of Project Management in my job. I couldn't interest any of the sales team or immediate management in the benefits of PM or a certification at first, but I stuck with PMI and encouraged others to join me at meetings.
For me the biggest benefit was the learning opportunity. I wasn't formally a project manager but provided project management services to my customers. I spent time reading the PMBOK, helped to document certification classes and asked presenters a lot of questions. I did attend the PMI conferences as well. While first with the chapter, I tried to find learning opportunities in the form of classes and books.
Was the PMP Certification Well-Known?
For those who were members of PMI and businesses who had the pleasure of working with certified PMPs, the certification was highly regarded, but there was an awareness issue of what it was at the beginning. The chapter did a great job trying to overcome the awareness issue by introducing PMI to colleges and universities by attending recruitment events.
Are you still serving on Chorus Board or singing in a chorus?
At the moment no. I work with the group to put together and print the 24-page program. While on the board I was always searching for sponsors and advertisers. That along with the music memorization and choreography . . . and the program was way too much, especially working with the group of grumpy old men!! When working with Fontana Chamber Arts for 20 years, I was on the board in a marketing role while serving as recording engineer. I've spent quite a few years working with non-profit organizations.
---
Jeff Kissinger, PMP, FCT, FCP, CSM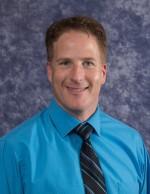 Past President, WMPMI
Jeff Kissinger is WMPMI's Past President. His two-year term as WMPMI's President ended December 31, 2019. Jeff recent began working at Bissel, and previously worked at Grand Rapids Community College, where he was a senior project manager in the Information Technology Department. He has 20 years of experience managing information technology projects in academic and commercial organizations. He also has over 25 years of experience as a volunteer managing projects in non-profit organizations.
Volunteering is Jeff's passion. He has been doing it since he was 19 years old. The work is often challenging, but it's always meaningful. Volunteering also allows him to learn a lot about himself while having the privilege of helping others. But most of all, he volunteers because it connects him to a worthwhile cause and the community of people for whom that cause supports. Jeff believes that giving to others brings many wonderful returns, which invigorates his spirit and allows him to continue to give more.
Volunteering with WMPMI for the past five years has been no exception. The people Jeff has met and worked with have influenced his work and his life for the better. In many ways, WMPMI has become much like a playground for him where inspiration, enthusiasm, ideas, people, and effort combine to further PMI's mission to promote the project management profession. This not only benefits the project management profession and those who practice it, but it also helps to ensure that there are people capable of embracing and facilitating the enormous changes that society, as a whole, is experiencing.
In addition to being a PMP® certified project manager, Jeff is a FLOW Certified Trainer and Professional and a Certified Scrum Master. He earned his BA in Communication Studies from the University of Nevada, Las Vegas in 1996 and a Master's Certificate in IS/IT project management from Villanova University in 2012. And, most recently, in October 2017, he graduated from PMI's Leadership Master Class.
Jeff resides in Jenison, Michigan, with his wife, Vonnee, their daughters, Lily and Kali, and their dog, Mabel.
---