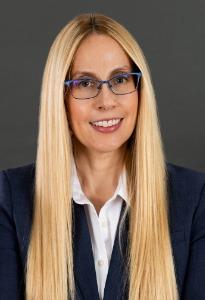 Cindy Lewis - continued
Cindy is still actively involved in our chapter having spoken at several of our chapter meetings on Agile in Action and Microsoft Project. She is also a member of PMI-NEFL (Northeast Florida) chapter. It was the opportunity to speak and attend numerous events over the years with our chapter that helped her decide to join. Cindy has a long list of credentials including both the PMP and PMI-SP from PMI, but she is most proud of her award from Microsoft.
She has been awarded a Most Valuable Professional in Microsoft Project many years in a row. There are less than 50 professionals with this designation worldwide. In 2019, her book, Microsoft Project 2019 Step by Step was published. 
With Cindy's extensive travel schedule she is often away from home but when she is here, she checks out local art and music events and tries out vegetarian food around town with friends. A fun fact about Cindy is she often receives stuffed monkey (especially sock monkeys) as gifts. This initially started out from one stuffed monkey toy that never left her luggage and pretty soon her clients, family, and friends started adding to the collection. You will frequently find a monkey item in Cindy's possession. 
Say hi to her next time you see her.