WMPMI - IN-PERSON/VIRTUAL LUNCHTIME MEETING - January 14, 2022
WMPMI's monthly lunchtime meeting is a one-PDU event featuring a speaker that presents on a topic from the PMI Talent Triangle. 

Hidden Benefits of Diversity and Inclusion Programs
Whether your project environment is adaptive or traditional, we'll assess cultural competency and awareness, as well as understanding of newer types of diversity, such as communication styles, management approaches, professional training, and belief systems that we encounter on project teams, with stakeholders and product owner clients. Whether creating a DEI plan from scratch or improving an existing one, learn a great toolkit of techniques to prevent misunderstandings, to productively engage everyone in an inclusive manner, and to benefit from critical research as to inadvertent microaggressions that can arise during and be amplified by tech platforms during online project management meetings.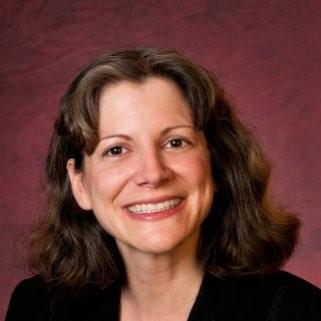 About the speaker: Lydia Liberio
Lydia is an experienced attorney, mediator, arbitrator, and risk program/project manager in complex corporate, employment, insurance, and family matters. Credentials such as an LLM in ADR (alternative dispute resolution), MBA in HR, SHRM – SCP, risk manager, agile project manager, and business analyst inform her in-house legal department management and contract compliance experience.
As an online academic portfolio/program manager, she uses DA, scrum and traditional project management, and has been an exposure draft reviewer for PMI's Standards on Risk Management, Program Management, Operation Management and Scheduling, a past PMI-OC chapter leader in VP and director roles, PMI faculty SME reviewer, and PMI StandardsPlus article contributor. A special joy has been sharing best practices as a member of PMI's Leadership Institute Master Class of 2020, with 32 amazing project management leaders from chapters around the globe – including WMPMI 's very own Kinga Winiarska!
Lydia has a special passion for diversity, equity and inclusion (DEI), serving as the Beverly Hills Bar Association's Inclusion Committee Co-Chair, the Los Angeles County Bar Association's Vice-Chair of Diversity Leadership Pipelines and President's Advisory Committee on Women in the Profession, as well as continuing member of the National Conference of Bar Presidents' DEI Committee.

Agenda:
Doors open at 11:15 AM.
The speaker begins at 12:00 Noon and ends at

1:00 PM

.
PDU: 1.0 (Leadership)
We are also offering a virtual option for this event for members and those not yet members.


Member code for virtual - 2022LunchMember
Non member code for virtual - 2022LunchNonMember

The Zoom information will be in your registration confirmation email. 
It is no longer possible to register for this event