<< Back to Calendar
WMPMI - VIRTUAL BREAKFAST TIME MEETING - January 21, 2022
WMPMI's monthly virtual breakfast time meeting is a one-PDU event featuring you and other attendees discussing topics from the PMI Talent Triangle. 
Disciplined Agile
Focusing on an overview of Disciplined Agile and the new ways of working being promoted by PMI, you will come away with the following takeaways:
Understand the basics of Disciplined Agile
Understand the Ways of Working
Understand 'what changes'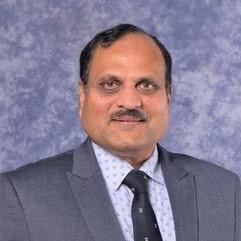 About the speaker: 
Bhanu Viswanadha, PMP, PMI-ACP, RMP, CSM, SPC, SASM, SA, POPM, SDP, CDA, CDAP, TOGAF, KMP1
Bhanu is a passionate Project Management Professional delivering training programs for project manager coaching/mentoring in both waterfall and Agile methodologies. He has also been an Adjunct Professor at Golden Gate University, University of Silicon Valley and he is a Past President at PMI Silicon Valley. Bhanu is a PMI=approved ATP Instructor and Leadership Institute Masterclass graduate. Bhanu has Masters in Mathematics from Indian Institute of Technology Kharagpur, India and Master of Technology in Mathematical Modeling and Simulation from University of Pune, India.
Agenda:
Grab your morning beverage of choice and log in prior to the start at

8:00 AM.

The selection of topics begins at 8:00 AM and discussion ends promptly at 9:00 AM.
The Zoom link will be provided prior to the event. 
PDU: 1.0 (1.0 Technical)
It is no longer possible to register for this event