<< Back to Calendar
WMPMI - VIRTUAL LUNCHTIME MEETING - September 10, 2021
WMPMI's monthly lunchtime meeting is a one-PDU event featuring a speaker that presents on a topic from the PMI Talent Triangle. 

The Power of Positive Thinking
Have you ever realized that a lot of battles are first fought and won or lost in the head? Have you wondered why certain people always seem cheerful and unfrayed no matter what happens to them?
There is power in how we process what life throws at us (both good and bad). There are ways to always stay on top of your game and wake up on the right side of the bed everyday.
Do you want to learn more? Join us for this great virtual session when we will be looking at "The Power of Positive Thinking".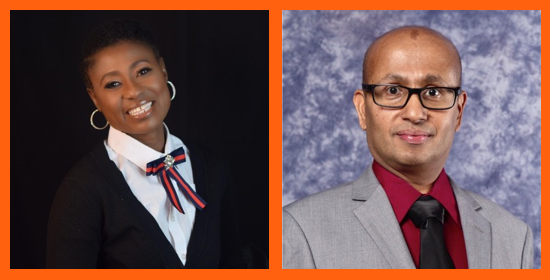 About the Speakers: Bola Otaraki, PMP and Parash Sharma, PMP
Bola is a seasoned Portfolio/Program/Project Manager with over 18 years' experience leading and directing highly successful high-profile, high-risk, high-impact, multi-million-dollar projects concurrently in multiple regions and continents. Bola is also a Professor in Project Management and a Trainer/Speaker. She is a Chemical Engineer and holds the following designations: MBA, PMP®, ITIL®, CSM®, DASSM®. 
Bola is a 2021 graduate of the PMI Leadership Institute Masterclass (PMI LIMC) and sits on the Board of the PMI Toronto Chapter. As a successful, always positive and cheerful Professor, Project Professional, mother of two and community advocate, the Power of Positive thinking is a way of life for Bola and she will bring her knowledge, experience and expertise to the conference and the presentation.
Parash, as the President of the PMI Los Angeles Chapter (2019) and leadership at the Bank of America, is a seasoned Project Management Executive with over 18 years' experience leading and engaging teams to award-winning project outcomes. He is currently the Vice President, Release Train Engineer at the Bank of America, a role he has excelled at in the past 11 years winning several awards. His natural servant leader mindset wins him the hearts of those he leads; facilitating project excellence and influencing through the power of positive thinking.
In his spare time the work Parash does in the community has exposed him to effective strategies in building leaders and influencers. He brings extremely useful insights about the power of positive thinking, something he does quite naturally and effectively.
Agenda:
The program begins at 11:00 AM and ends promptly at

12:00 noon

.
The Zoom link will be provided prior to the event. 
PDU: 1.0 (0.5 Leadership / 0.5 Strategic Business Management
It is no longer possible to register for this event