<< Back to Calendar
WMPMI - VIRTUAL DINNERTIME MEETING - February 8, 2021
WMPMI's monthly chapter meeting is a two-PDU event featuring two presentation sessions.
The meeting this month will be virtual and our speaker for the evening will be covering:
The Collaboration Effect
This will be a high energy interactive session. Mike will be using elements from three of his books - The Collaboration Effect (just released), Peaceful Resolutions, and The Servant Manager - in today's presentation. Brain science will be applied to enlighten you on the steps necessary in order to explore and enhance opportunities to provide for better client outcomes. Mike will give you one of the tools you need so that you can apply this technique immediately at work, home and in life.
As a result of the session, you will be able to:
Define collaboration and The Collaboration Effect®
Describe connecting relationships, listening actively and educating judiciously
Reference The Collaboration Effect® Pocket Guide
Have greater focus, control and peace in their professional and personal relationships
Apply the listening technique to take positive actions going forward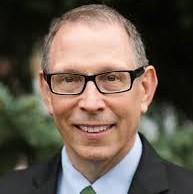 About the Speaker: Mike Gregory
Mike leads Michael Gregory Consulting, LLC and The Collaboration Effect®. He works with leaders that want to overcome conflict by collaborating and grow their business. Mike also works with meeting planners looking for a dynamic, interactive and entertaining speaker.
As background, Mike has run an organization with 1,200 employees in his career and completed over 2,500 mediations, negotiations and facilitations. It has been his pleasure to give over 450 presentations in the U.S. and Canada based on the 14 books and over 35 articles he has written over the last 9 years. As a result of his collaborative approach clients have saved hundreds of millions of dollars. As a speaker, participants leave with actionable items they can apply immediately on the job.
Mike has a BS from Valparaiso University, a MS from the University of Wisconsin-Madison and an MBA from DePaul University.
On a personal note, he has the pleasure to see two little granddaughters at least twice a week.
Agenda:
The program begins at 5:00 PM ET and ends promptly at 7:00 PM.

5:00-6:00 PM - Part 1 Presentation

6:00-7:00 PM - Part 2 Presentation

The Webex link will be provided prior to the event via email.
PDU: 2.0 (1.0 Leadership / 1.0 Strategic Business Management)
It is no longer possible to register for this event