<< Back to Calendar
WMPMI - VIRTUAL BREAKFAST TIME MEETING - June 18, 2021
WMPMI's monthly breakfast time meeting is a one-PDU event featuring you and other attendees discussing topics from the PMI Talent Triangle. 
Using Agile in Non-Software Companies
How can Agile practices and frameworks be used to run business projects in large organizations? How do they differ from Agile projects in software companies? And what is the relationship between Project Managers and Scrum Masters? And what is an Agile Project Manager?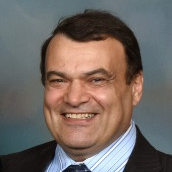 About the Speaker: Dan Roman, PMP, PMI-ACP
Dan is an experienced project manager with over 35 years of commercial experience in a broad range of business domains, organization structures, and countries. Starting as a process improvement specialist in Computer-Aided Design and Manufacturing (CAD/CAM) he moved to software development and then to project management, working as an independent contractor specializing in business transformations projects. 
Dan has extensive hands-on experience with formal project methodologies (PMBoK, PRINCE2) and Agile frameworks like Scrum, Kanban, SAFe, Extreme Programming (XP) and he is also a Lean Six Sigma Black Belt. He studied Risk Management at the University of New South Wales, Master by Research, and managed the development of risk management systems for enterprise, financial, and project/program management. 
Dan is an active volunteer for the Project Management Institute (PMI®) and member of professional forums (LinkedIn) on Project Management, Agile, and Risk Management.
Agenda:
The program begins at 8:00 AM and ends promptly at

9:00 AM

.
The Webex link will be provided prior to the event. 
PDU: 1.0 (Technical)
Register for this event