<< Back to Calendar
WMPMI - VIRTUAL LUNCHTIME MEETING - June 11, 2021
WMPMI's monthly lunchtime meeting is a one-PDU event featuring a speaker that presents on a topic from the PMI Talent Triangle. 

Do You Want to Avoid a Similar Fate as the Colonial Pipeline?
The top things you can do to protect you and the remote worker from the Dark Web!
Obviously, the Colonial Pipeline Company did not believe they would be a target for ransomware. That firm felt they stored no private information that would be of value to anyone. This proved to be a $5 million mistake.
This presentation reviews the current state of evil lurking on the Internet. We will explore the dark web, and how criminals may leverage it to attack. You will see how easy it is to gain access to your personal data. A detailed example will demonstrate how a hacker gets into your systems and gains access to all your information.
Finally, we will discuss the top ways to install preventive controls and processes that will protect you and your precious data.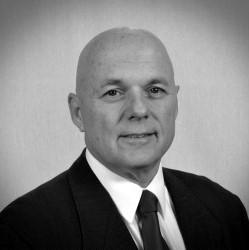 About the Speaker: Rich Reiffer
Coming from working with Steve Jobs when he rolled out the NeXT computer to building a multimillion-dollar managed service provider (MSP) and now in his latest endeavor as VP Strategic Initiatives, Rich has always been at the forefront of technology.
Rich started his own VAR business, Trivalent. in 1991 and grew it to a 25M a year business. As the CTO (Chief Technology Officer), Trivalent Group placed among the top 100 in the MSPmentor's List of Managed Services Providers in addition to obtaining the MSP Alliance Seal of MSP Ethical Conduct. With the technological as well as business lessons he'd learned along the way, in 2012 Rich launched his own consultancy called Global Cloud Consulting (GCC) to guide Resellers, VAR's and MSP's as they embark on expanding their business to focus on MSP/CSP market.
Rich himself has gained status as a Certified Managed Service Professional (CMSP). His wealth of experience has caused him to be in demand for various speaking engagements throughout the United States including Comdex, Autotask, IT Nation (Connectwise), SMB Nation and many others. 
He currently lives with his bride from high school and a fourteen-pound fluff ball of a dog in the greater Grand Rapids area of Michigan. Rich can be reached at rreiffer@fusion-it.net.
Agenda:
The program begins at 11:00 AM and ends promptly at

12:00 noon

.
The Webex link will be provided prior to the event. 
PDU: 1.0 (0.5 Technical / 0.5 Strategic Business Management)
It is no longer possible to register for this event