<< Back to Calendar
WMPMI - VIRTUAL LUNCHTIME MEETING - May 14, 2021
WMPMI's monthly lunchtime meeting is a one-PDU event featuring a speaker that presents on a topic from the PMI Talent Triangle. 

Power of Persistence
"Nothing in this world can take the place of persistence. Talent will not: nothing is more common than unsuccessful men with talent. Genius will not; unrewarded genius is almost a proverb. Education will not: the world is full of educated derelicts. Persistence and determination alone are omnipotent."
Successful people are not necessarily the luckiest, most talented or most intelligent people – they are simply consistent people who do what it takes to achieve their goals. They become absolutely obsessed with achieving their goals. They immerse themselves in every facet of the goal and become fanatical in their approach to reaching it. The good news for us is that within each of us resides the same seeds of greatness. The session will focus on how consistency plays an important role in becoming great whatever we aim for.
Learning Outcomes:
Importance of passion and perseverance to pursue your long term goals
Setting SMART goals
Developing a growth mindset to motivate yourself
Using a growth mindset to positively influence others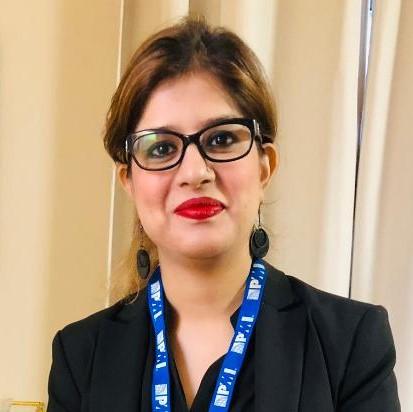 About the Speaker: Rabia Saleem Rao, PMP
Rabia is a senior IT executive with 10+ experience and currently works as Chief Technology Officer at a reputed educational institution in Pakistan.
Rabia is a goal-oriented person with demonstrated experience in contributing to the infusion of experiential learning through technology into schools. She provides highly motivating, full-time, professional leadership in all areas of technology planning and technology resource management, project and program management, strategic planning and implementing digital change.
Rabia is a post graduate in Information and Technology from NED University of Engineering & Technology. Some of her certifications are PMP®, Project Based Learning, USA; High Performance Collaboration; Leadership Communication for Maximum Impact from Northwestern University; and Emotional Intelligence through Inspired Leadership from Case Western Reserve University. She is currently enrolled in Leadership Institute Master Class (LIMC) from PMI. She also volunteers for PMI Karachi Pakistan Chapter, as President Elect.
Rabia also works in a volunteer capacity as a Liaison for PMIef. She is passionate about bringing digital transformational change to the educational system for our young generation for a better and safe future.
Agenda:
The program begins at 11:00 AM and ends promptly at

12:00 noon

.
The Webex link will be provided prior to the event. 
PDU: 1.0 (0.5 Leadership / 0.5 Strategic Business Management)
It is no longer possible to register for this event