<< Back to Calendar
WMPMI - VIRTUAL LUNCH MEETING - June 12, 2020
WMPMI's monthly lunch meeting is a PDU event featuring a speaker that presents on a topic from the PMI Talent Triangle.  
Project Manage Your Professional Career and Prepare Yourself for Your Future Challenges
Our world has always been changing, but most of these changes were taking place progressively, sometimes over several generations. Not anymore. Changes are occurring within one generation and even several times. We need to change how we evolve within these challenges, how we envision our own personal future. How will our future as PM professionals look like? What will be the skills and competences to develop? How do I future-proof myself as a PM Professional?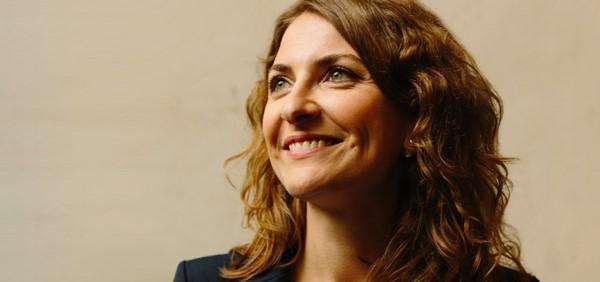 About the speaker: Agata Czopek
Agata Czopek was born and raised in Gdansk - a city of Lech Walesa and Solidarity movement. As a teenager she followed the career of a sailor, winning Polish Sailing Championships at the age of 17. A few years later she graduated with a Master of Science in Business Administration and in 2010 she finalized her PhD in economics. Agata started an unusual career as a scientist in business. In 2006, she joined a pioneer company creating digital educational materials. Digital learning, technology and project management have been a consistent path in the 16 years of professional career.
In 2013, Agata won one of the first Design Thinking Programs organized by the leading European media group Sanoma - building her own mobile learning platform. Two years later she connected that with her volunteering path by serving the PMI Educational Foundation as a Liaison.
In late 2016, Agata moved from Poland to Switzerland joining Deloitte Human Capital practice. At that time, she was elected Vice President at the PMI Switzerland Chapter. In 2018, she graduated from the PMI Leadership Institute Master Class.
Agata is an active conference speaker (Agile by Example Warsaw, PMI LIM Barcelona and San Diego, Dubai International Project Management Forum, PMI Global Conference Chicago, Los Angeles, Dublin, #UNLEASH Denmark) and co-author of the book "The Value of Technology in Education". Her webinar and podcast can be found in projectmanagement.com.
Since February 2019, Agata has held the position as Capability Development Manager at Philip Morris International. She is designing learning programs for multi-national teams within 50 markets. She is in charge of innovation and new technologies. She currently serves as President of the PMI Switzerland Chapter. 
Agenda:
This presentation is 1 hour and 15 minutes. It starts at noon and ends promptly at 1:15 PM.  
PDU: 1.25 (1.0 Leadership / 0.25 Strategic Business Management)
This webex requires pmi.org or projectmanagement.com login information. Please sign up for free either if you do not currrently have a it.
It is no longer possible to register for this event