<< Back to Calendar
WMPMI - VIRTUAL BREAKFAST TIME MEETING - September 18, 2020
WMPMI's monthly breakfast time meeting is a one-PDU event featuring a speaker that presents on a topic from the PMI Talent Triangle. 
Disciplined Agile – A Value-Add Member Benefit
Disciplined Agile is the topic of many conversations in our PMI Community. We hear these kinds of questions: Why did PMI add it to their product portfolio? What is Disciplined Agile? What is the value of Disciplined Agile to Chapter Members? How can you bring value to your team/organization with Disciplined Agile? How do I get started? What is possible for your personal and chapter roadmap?
Join us to hear Beth Ouellette share answers to all these questions and more. She will guide us through key components of Disciplined Agile as she shares practical applications, analogies and stories to connect the dots. She will even share the roadmap she used for her DA journey that you could leverage too. In addition, she will share how she has seen DA used on volunteer projects. Though it is only an hour, we hope to gain a clear understanding of the potential of Disciplined agile for our Chapter, our members, and our community. You may even discover that you already apply a Disciplined Agile "Way of Working" and how you too can apply it today.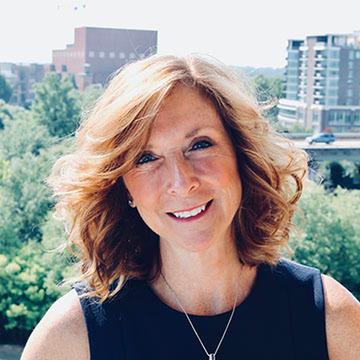 About the speaker: Beth Ouelette
Beth is the CEO and founder of The Ouellette Group and MAGI-DA, has successfully partnered with organizations globally to bring strategic change, portfolio, program, and project management best practices, continuously improve business analysis and data management acumen, practical project and program management, and adopt an agile way of working. Combining business management and technology skills, she has been successful assisting executive teams with organizational strategy, alignment of programs to strategy, and outlining processes, procedures, and new ways of working to successfully deliver those strategies. Embracing the Disciplined Agile Way of Working, Beth is the 36th person to achieve the Certified Disciplined Agile Coach designation.
She has served as the Advisor and initial manager of the Disciplined Agile Chapter Champion Program 2019-2020, Chapter Member Advisory Group 2016-2019, Co-chair of Committee for PMIEF and PMI Chapters globally, Requirements Management Steering Committee Member 2012-2014, Requirements Management CoP Co-Leader 2012-2015, Channel Management team member 2010-2011, PMINYC BoD 2008-2010 (President 2009), Co-Author and Core team-Program and Portfolio Management Standards from 2003-2006, Content Integration Analyst - for the 25th anniversary edition of PMBOK, Portfolio, Program and OPM3 Standards released December 2008. She served as the NYC PMI Chapter President in 2009, and was on the Board of Directors for three years.
A PMI member since 2000 and global volunteer since 2005, Beth has earned PMP, PgMP, PBA, CDA, DASLM, CDAI, and CDAC designations. She has also been the recipient of the following awards:
PMI Fellow Award – 2018 for accumulated years of Project Management Global service
Component Leader of the Year Award – 2010 for work with NYC Chapter
Distinguished Contributor of the Year Award – 2009, Content Integration Analyst for the PMBoK, Program Management, and Portfolio Management Standards' 25th edition
Agenda:
The program begins at 8:00 AM ET and ends promptly at 9:00 AM.

The WebEx link will be provided prior to the event via email.
PDU: 1.0 (0.5 Leadership / 0.5 Strategic Business Management)
It is no longer possible to register for this event