<< Back to Calendar
WMPMI - VIRTUAL DINNER MEETING - April 13, 2020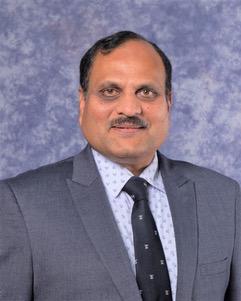 Leader Manager bridge to Agility
Presented by Bhanu Viswanadha
Transition from traditional project management to Agile way of executing projects presented by Bhanu Viswanadha.
Bhanu Viswanadha, PMP,CSM,PMI-ACP, SASM, SA is an IT Architect at NetApp. Previous positions include Program Manager at a major retail and healthcare company and Technical Leader at APL Ltd. While he was the PMO manager at Safeway Inc., he implemented a process for recruiting, mentoring, and motivating the Safeway project management community. Mr. Viswanadha's other projects include delivering a training program for project manager coaching/mentoring in both waterfall and Agile methodologies. He has also been an Adjunct Professor at Golden Gate University and he is a Past President at PMI Silicon Valley. Bhanu has Masters in Mathematics from Indian Institute of Technology Kharagpur, India and Master of Technology in Mathematical Modeling and Simulation from University of Pune, India.
PDU: 1.0 (Technical)
PLEASE REGISTER FOR THIS EVENT TO RECEIVE WEBEX MEETING INFORMATION VIA EMAIL.
It is no longer possible to register for this event