WMPMI - VIRTUAL LUNCHTIME MEETING - August 18th, 2023
WMPMI's lunchtime meeting is a one-PDU event on a topic from the PMI Talent Triangle. 
Collaboration Equity in a Hybrid Workplace
Mike introduces The Collaboration Effect ®, defines terms associated with today's topic, shares early lessons learned, provides three ideas for hybrid equity, defines four kinds of hybrid workers, and shares three hybrid work trends to help you navigate through this topic. With a break out session you will discuss how to apply lessons learned for your work environment. Mike will be using elements from three of his books in today's presentation, The Collaboration Effect, Peaceful Resolutions, and The Servant Manager. Finally, a bonus item is shared to help you going forward.
Learning Objectives
As a result of today's session participants will be able to:
• Define title terms and your diversity
• Learn from other's past mistakes
• Apply three ideas for hybrid equity
• Consider implications of different worker's perspectives
• Define three hybrid work trends
• Take a bonus item with you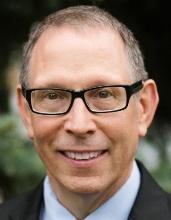 About the Speaker: Michael Gregory
Mike Gregory is a mediation and negotiation specialist. He has the knowledge, experience, and relationships to help you radically improve collaboration and overcome conflicts with others.
Mike is the founder of Michael Gregory Consulting, LLC. He helps clients that want to enhance leadership by taking advantage of The Collaboration Effect® based on neuroscience. The Collaboration Effect enhances relationships, resources, and results. Mike is relying on his 12 books and over 45 articles coupled with current research in this area and his background of initiating a startup, heading up an R&D unit with PhD Statisticians and Economists, being a controller, being part of a six-member finance team that worked with the CFO addressing a $10.5 billion dollar entity reorganization over a two-year period that resulted in a completely new organization, as an executive with 1,200 employees, and having taught organizations hundreds of times on this and similar topics. Mike brings a unique perspective to this topic that participants find engaging, relevant, and entertaining given his governmental service as a federal civil servant at all levels (civil servant of the year twice in his career) and his private sector experience as a consultant, speaker, researcher, and writer.
Mike chaired the Ethics and Oversight Board with the National Association of Certified Valuators and Analysts, is a board member of the Minnesota State Bar Association Alternative Dispute Resolution Section, and is a qualified mediator with the Minnesota Supreme Court. Mike has a BS from Valparaiso University, a MS from the University of Wisconsin at Madison, and an MBA from DePaul University.
Agenda:
Zoom Doors open at 11:45 AM.

12:00 Noon-1:00 PM - Presentation
PDU: 1.0 (Ways of Working)
It is no longer possible to register for this event