WMPMI - IN-PERSON/VIRTUAL DINNERTIME MEETING - April 10, 2023

WMPMI's monthly chapter meeting is focused on THEProject 2023 from 4:30pm-8:00pm. Dinner event featuring University Team Student Presentations, Guest Speaker and THEProject2023 Awards from 4:30pm-8:00pm.   
"WMPMI TheProject 2023 & Dinner Meeting with Guest Speaker"
THEProject 2023 Competition Scenario
University student teams develop a plan to prevent and protect digital infrastructure from a Ransomware attack. 
Learn more about THEProject 2023 competiti on and download the details here
University Teams competing:
Ferris State University
Grand Valley State University
Hillsdale College
Michigan Technological University
Western Michigan University
Working with Cyber Security
Guet spearker Richard Maloley will address the following topics during this presentation:
Active Cyber Threat Operations
Cyber Hygiene in the Workplace
Protecting Yourself in the Cyber
Guest Speaker Dinner Presentation: Richard Maloley II, Senior Security Consultant, OST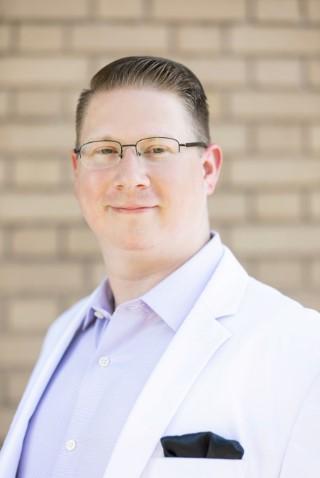 Richard Maloley is a Senior Security Consultant and Ethical Hacker at Open Systems Technologies based in Grand Rapids, MI. Richard has more than six years of experience conducting Security Assessments and executes over 100 assessments per year on average. His practice and methodology is applicable to any organization in any industry but especially healthcare, small financial institutions, and community foundations. Richard has over 18 years of experience in the IT industry and has been at OST for 11 years. 
Event Day Agenda:
Doors open at 4:15 PM ET 

TheProject2023 - University Team Student Presentations

4:30PM - 6:10 PM University Team Competition and Judging Final Round 

 WMPMI Dinner Meeting with Guest Speaker

6:10-6:45 - Evening Dinner 

6:45-7:15 - Guest Speaker Presentation

7:20-8

:00PM TheProject 2023 Award Presentation 

The Zoom link will be provided prior to the event via email.
Location: The Pinnacle Center | 3330 Highland Drive Hudsonville, MI 49426 
PDUs: 2.0 Ways of Working
We are also offering a virtual option for this event for members and those not yet members.

Member code for virtual - 2023DinnerMember
Non-Member code for virtual - 2023DinnerNonMember

The Zoom information will be in your registration confirmation email. 
It is no longer possible to register for this event