WMPMI - VIRTUAL LUNCHTIME MEETING - Feb 17, 2023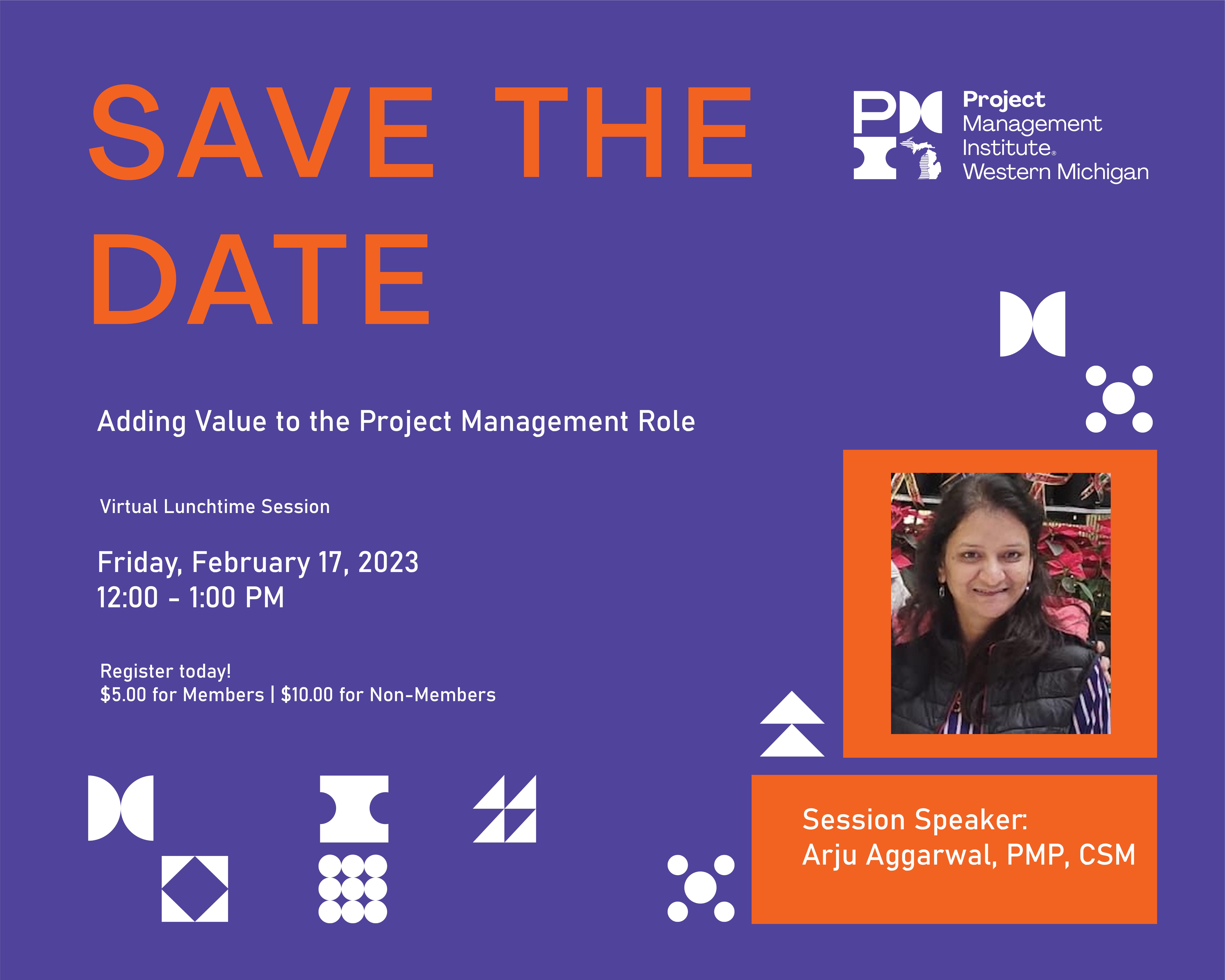 WMPMI's lunchtime meeting is a one-PDU event on a topic from the PMI Talent Triangle. 

Adding Value to the Project Management Role
If you are tired of being sidelined in your PM role,
If your team members get more recognition and better salaries, 
If your senior management does not value your work
- Then it is high time you take a close look at your day-to-day tasks. It is time to bring more value to your PM role by doing the tasks a PM should do. In this webinar, we will learn to "Add Value to your PM role" with these "Unfollow" roles and "Follow" rules.
   - Roles that need to be unfollowed to minimize your tactical work and maximize your strategic work
   - Rules that need to be followed to demonstrate the benefits of Project Management..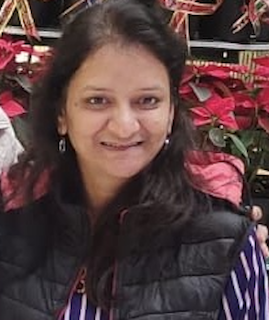 About the speaker: Anju Aggarwal, PMP, CSM
Anju is a certified PMP® professional and Scrum Master with over 20 years of experience in Project management, Strategy, and Operations consulting roles, across various industries and clients in Asia, US, UK, and Europe. She has over a decade of software design and development experience on various platforms and technologies.
Anju now divides her attention between PM consulting assignments and building her startup. She is the Founder of Speakho, a SAAS product that catches all the mispronunciations in a recorded speech. She is a Master in Computer application and an Alumnus of the Indian Institute of Management-Indore. She has been sharing her Project Management experiences in different formats like online courses, articles, and webinars. 
Agenda:
Zoom Doors open at 11:45 AM.

12:00 Noon-1:00 PM - Presentation
PDU: 1.0 (Ways of Working)
It is no longer possible to register for this event