WMPMI - IN-PERSON/VIRTUAL DINNERTIME MEETING - November 14, 2022 - Free for veterans and active military!
WMPMI's monthly chapter meeting is a two-PDU event featuring two presentation sessions linked by networking time and dinner.   

Product Design on Different Continents, Visualization Mindset and Project Success
Agenda:
Doors open at 4:45 PM ET

The program begins at 5:00 PM ET and ends promptly at 8:00 PM.

5:10-6:10 PM - Session 1 Presentation

6:20-6:50 - Networking / Dinner

6:50-7:00 - Announcements

7:00-8:00 - Session 2 Presentation

The Zoom link will be provided prior to the event via email.
Location: The Pinnacle Center - 3330 Highland Dr, Hudsonville, MI 49426 
PDU: 1.0 Ways of Working 
PDU: 1.0 Power Skills
Session 1 
When Worlds Collide: Products Designed for Applications on Different Continents
It's no surprise that designing products for systems that are not fully understood, even by the customer, can be a challenge. Learn from our struggle as we review some challenges that the team had to overcome and ways to avoid these short comings in the future. 

About the Speakers: Nate McMakin
Nate is a System Engineer at GHSP working specifically in the smart actuator department. The bulk of development is based on ePumps that primarily provide a lube and/or cooling function with plenty of extra features baked in. Prior to GHSP Nate worked at the Submarine Battery In-Service Engineering Agent for 2 years and served 8 ½ years as a Submarine Nuclear Electrician onboard the NR-1, SSN 782 USS Mississippi, and SSBN 736 USS West Virginia. Nate has been married to his wife Jade for 10 years and has 4 children 3 boys and a girl. Nate received his BSAST from Thomas Edison State University in Nuclear Energy Engineering Technology.
Session 2 
How Mindset and Visualization Can GUARANTEE Project Success
Your mind is your own worst enemy, and your mindset and attitude have a direct impact on project success. Let's learn how you can change your mindset, visualize success, and take appropriate action to GUARANTEED results on your projects.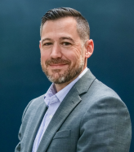 About the Speaker: Paul Porras
Paul is a 10 year US Air Force Veteran, Project Management Professional, and Transformation Leader with extensive experience leading global projects, programs, and portfolios across several industries, including: Aerospace and Defense, Logistics and Supply Chain, and Healthcare. Currently, he is leading the flagship Program Management Office (PMO) at Service Express where he is changing the business via transformative initiatives aimed at helping them achieve $500M by 2025. He's most passionate about personal and professional development, coaching, mentoring, and enabling growth opportunities for all-star team members.
Free for veterans and active military, use promo code NOV22DINNER when registering.
We are also offering a virtual option for this event for members and those not yet members.

Member code for virtual - 2022DinnerMember
Non-Member code for virtual - 2022DinnerNonMember

The Zoom information will be in your registration confirmation email. 
It is no longer possible to register for this event