Virtual - Build and Manage Schedules with Microsoft Project - May 17 & May 18, 2022
WMPMI is holding a two half-day virtual workshop presented by Cindy Lewis.
Learn how to effectively build and manage schedules with Microsoft Project. Gain insight into how software features are used to deliver business value. Topics covered will include configuring properties, building a task structure, estimating techniques, setting dependency types, configuring costs and resources, generating assignments, working with views, customizing reports, and tracking progress.
This course is for you if:
You have an interest in fine-tuning your skills using this powerful scheduling tool
You have no prior experience in Microsoft® Project and are looking to understand more about the tool  
Registration price INCLUDES BOTH DAYS! The link for joining the virtual workshop will be emailed prior to the event. 
Agenda and PDUs:
May 17: Session #1 - 8:30 AM to Noon - Technical 3.5
May 18: Session #2 - 8:30 AM to Noon - Technical 3.5
As a bonus, attendees will have access to password-protected recordings on this workshop up to 30 days after training.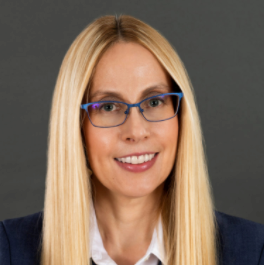 About the Speaker: Cindy Lewis, PMP, PMI-SP, MOS, MCP, MCT, MVP is the owner of 4 Pillars of Success®, has been a member of our chapter for 25 years which has complimented her career in project management. She is the author of two editions of the Microsoft Project Step by Step book which is why clients often request her for Micorosft Project training.
Cindy is 9-time recipient of the Most Valuable Professional (MVP) award. She is also a Microsoft Office Specialist (MOS), Microsoft Certified Professional (MCP), and Microsoft Certified Training (MCT). From PMI, she is certified as a Project Management Professional (PMP), and Scheduling Professional (PMI-SP). She earned her MBA degree from Regis University and bachelor's degree from Western Michigan University.
She is also teaching online classes in the accelerated project management certificate program at Grand Valley State University (GVSU) which helps returning students succeed in a top field.
Cindy enjoys sharing her knowledge with the project management community and helping others gain individual satisfaction in what they do. Her most recent even was speaking at our March chapter lunch meeting on Microsoft project management tools.
Buy the newest edition of her book: Microsoft Project Step by Step (covering Project Online Desktop Client). Available digitally now and print editions available after April 11.
Software Required:
Make sure you have MS Project desktop version 2013-2021 or Project Online desktop client installed. A personal tech check can be scheduled if you are not sure.
Cancellations and Refund Information:
Full refunds will be granted if the request is submitted before 4/30/2022. If the cancellation request is received after 4/30/2022 but prior to the first day of the training class, a refund of the registration fee minus $75 will be processed. 
It is no longer possible to register for this event