<< Back to Calendar
WMPMI - VIRTUAL / IN-PERSON LUNCHTIME MEETING - March 11, 2022
WMPMI's monthly lunchtime meeting is a one-PDU event on a topic from the PMI Talent Triangle. 

Going Agile with Microsoft PM Tools
With the increase in Agile adoption as reported by our WMPMI members, there is interest in learning more about how the Microsoft Project family of tools can assist with this need. Cindy will be sharing her experience with local and national clients and how they are using these tools to manage Agile projects. This meeting will include live demos and feedback from our audience on the four Ps - Planner, Project for the web, Project Online, and Project desktop. These tools support multiple Agile frameworks including scrum and Kanban. Attendees will also have the opportunity to provide feedback for a May workshop covering best practices using Microsoft Project to manage schedules.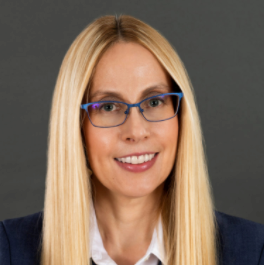 About the speaker: Cindy Lewis, PMP, PMI-SP, MOS, MCP, MCT, MVP
Cindy M. Lewis, owner of 4 Pillars of Success®, has been a member of WMPMI chapter for 25 years which has complimented her career in project management. She is the author of two editions of the Microsoft Project Step by Step book which is why clients often request her for Microsoft Project training. Cindy is an 9-time recipient of the Microsoft Most Valuable Professional (MVP) award. She is also a Microsoft Office Specialist (MOS), Microsoft Certified Professional (MCP), and Microsoft Certified Trainer (MCT). She also teaches online classes in the accelerated project management certificate program at Grand Valley State University (GVSU) which helps returning students succeed in a top field. 
From PMI, Cindy is certified as a Project Management Professional (PMP), and Scheduling Professional (PMI-SP). She earned her MBA degree from Regis University and bachelor's degree from Western Michigan University. Cindy enjoys sharing her knowledge with the project management community and helping others gain individual satisfaction in what they do.
Agenda:
Doors open at 11:15 AM.

11:30 AM - Lunch begins

12:00 Noon-1:00 PM - Presentation
PDU: 1.0 (Technical)
We are also offering a virtual option for this event for members and those not yet members.


Member code for virtual - 2022LunchMember
Non member code for virtual - 2022LunchNonMember

The Zoom information will be in your registration confirmation email. 
It is no longer possible to register for this event