WMPMI - VIRTUAL BREAKFAST TIME MEETING - October 21, 2022
WMPMI's monthly virtual breakfast time meeting is a one-PDU event featuring you and other attendees discussing topics from the PMI Talent Triangle. Please contact vppd@wmpmi.org with your questions. 
The Path to Better Results with Less Stress
Guest speaker Angela Morrill will share from her experience how to make the world and work a thriving organization. 
Objectives from this session are:
Learn about what Core Energy is and the impact it has on us
Hear about the 7 levels of leadership and which ones are typically experienced under stress versus under normal conditions
Gain insights that may serve you in becoming the best version of yourself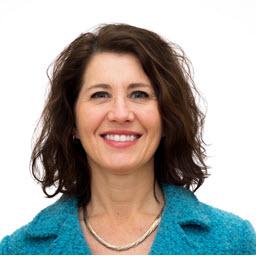 About the speaker: Angela Morrill, PCC
Angela Morrill Leadership & Life Coaching
Making the world a better place by 'Lighting the path for leaders where wisdom, insight and clarity thrive; Through which passion radiates and organizations flourish.'
Angela fulfills this mission through Angela Morrill Leadership and Life Coaching as an Executive Coach, leadership trainer and workshop facilitator. Angela is certified as an Executive coach both with the International Coaching Federation (ICF) and the Institute for Professional Excellence in Coaching (iPEC.) Angela is an Energy Leadership Master Practitioner and a COR.E Leadership Dynamics Specialist. She is an IPEx Facilitator with Davenport University, a contributing member of the Forbes Coaches Council, and is certified with the Conscious Business Institute.
Angela's background includes degrees in both engineering and business and more than 20 years working in and on business in a variety of industries from around the world including construction, aerospace, automotive, defense, industrial, distribution, consumer products, education, government, and non-profit.
Agenda:
Grab your morning beverage of choice and log in prior to the start at

8:00 AM.

The selection of topics begins at 8:00 AM and discussion ends promptly at 9:00 AM.
The Zoom link will be provided prior to the event. 
PDU: 1.0 (1.0 Power Skills)
It is no longer possible to register for this event