WMPMI - IN-PERSON/VIRTUAL DINNERTIME MEETING - February 15, 2022
WMPMI's monthly chapter meeting is a two-PDU event featuring two presentation sessions linked by networking time and dinner.   
Planning Your Career Direction
Looking at the past two years, as professionals we've been managing a lot in our positions. We've learned a lot by experience and through training as well. Now, how can we take that training and experience to move forward in the direction that is right for us and our organizations?
Agenda:
Doors open at 4:45 PM ET

The program begins at 5:00 PM ET and ends promptly at 8:00 PM.

5:10-6:10 PM - Session 1 Presentation

6:20-6:50 - Networking / Dinner

6:50-7:00 - Announcements

7:00-8:00 - Session 2 Presentation

The Zoom link will be provided prior to the event via email.
Location: The Pinnacle Center - 3330 Highland Dr, Hudsonville, MI 49426 
PDU: 2.0 (1.0 Leadership / 1.0 Technical)
Session 1 
A Perfect IT Storm: And what it means for IT professionals
A Perfect Storm is an event in which a rare combination of circumstances drastically aggravates the event and 2020 to 2022 felt like a perfect storm for those of us in Information Technology.
The first event was the COVID-19 pandemic which caused numerous challenges for all of us and resulted in millions of employees working-from-home. Additional events were the rapid expansion of Cloud Edge Computing, the entry into the mainstream of Artificial Intelligence / Machine Learning and Blockchain. The last major event of the Perfect IT Storm were the numerous large scale IT security incidents, such as the SolarWinds hack of U.S. government systems and the Colonial Pipeline Ransomware attack as well as numerous other ransomware attacks.
In this talk, the speaker will explore the Perfect Storm events of 2020-2022 and discuss what we as IT Professionals need to understand to better plan for the future and manage our careers.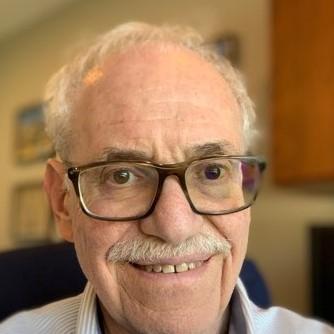 About the Speakers: Larry Dribin, PhD
Dr. Dribin is a consultant and educator who assists clients solve their really tough problems. His consulting company, Pearl Street Group, provides process improvement, measurement and program / project management services to business and IT clients. He has helped clients implement new processes, understand and adopt to new technologies, and successfully implement new government regulations. Dr. Dribin utilizes industry best practice frameworks such as Six Sigma, CMMI, ITIL and PMBOK as well as organizational change management techniques to tailor solutions to a client's unique needs.
Dr. Dribin holds a PhD in Industrial-Organizational Psychology, an MBA in Marketing and a BS in Industrial Engineering. Dr. Dribin is also an adjunct instructor at DePaul University, College of Computers and Digital Media where he teaches a variety of courses in Cloud Computing and Software Engineering.
Session 2 
I am a PMP, now what? Career Strategies for Project Managers
Many times, project managers are not sure what that next step should be after they earn their Project Management Professional (PMP)® certification. In this presentation, the speaker will describe several possible career paths based on his experience and share tips on how to get started.
Earning the PMP is a monumental achievement for project managers and signals they are ready to take the next steps in their careers. Many times, project managers are not sure what that next step should be. Should they go for certifications in program management? What about an Agile certification such as CSM?
You will learn about several possible career paths and what steps that are needed to get started. You will leave ready to get started on following up on your PMP certification.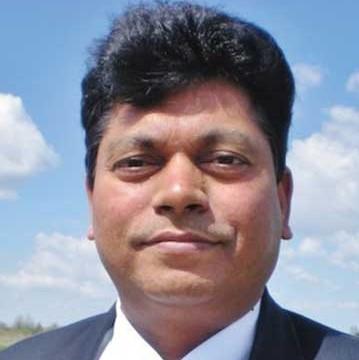 About the Speaker: NK Shrivistava, PMP, PMI-ACP, CSM, CSP
NK Shrivastava is CEO and Enterprise Agile Coach at RefineM LLC, a project management consulting and training firm focused on driving measurable business results. NK has honed his expertise in project management, risk management, process improvements and Agile roles over 30+ years of consulting, training and overseeing projects—from smaller initiatives to multi-year, multi-million-dollar, multi-national endeavors.
NK enjoys sharing his knowledge at international, national, and regional conferences and training engagements. He is an experienced instructor/trainer/speaker specializing in PMP exam preparation, project management fundamentals, risk management, earned value management and Agile.
We are also offering a virtual option for this event for members and those not yet members.

Member code for virtual - 2022DinnerMember
Non-Member code for virtual - 2022DinnerNonMember

The Zoom information will be in your registration confirmation email. 
It is no longer possible to register for this event