<< Back to Calendar
Training Course: PMI-Agile Certified Practitioner (PMI-ACP)®
Show your peers, employers, and stakeholders that your agile knowledge runs deep. Take this multi-day online live training course.
PMI-Agile Certified Practitioner (PMI-ACP) Course
The PMI-ACP formally recognizes your knowledge of agile principles and your skill with agile techniques. If you're experienced using agile approaches, have good collaboration skills, eagerly embrace complexity and thrive on rapid response times, then your talents are in demand. 
Created by agilists for agilists, the PMI-ACP is our fastest growing certification, and it's no wonder. Organizations that are highly agile and responsive to market dynamics and complete more of their projects successfully than their slower-moving counterparts—75 percent versus 56 percent—as shown in our 2015 Pulse of the Profession® report.
Why should I take this training? Is this right for me? 
If you work on agile teams or if your organization is adopting agile practices, the PMI-ACP is a good choice for you. Compared with other agile certifications based solely on training and exams, the PMI-ACP is evidence of your real-world, hands-on experience and skill.
The PMI-ACP spans many approaches to agile such as Scrum, Kanban, Lean, extreme programming (XP) and test-driven development (TDD.) So it will increase your versatility, wherever your projects may take you.
This is a multi-day PMI-ACP course and your registration is for all six days. Each day is 4 hours of instruction and begins at 8:00 AM Eastern.
Please register only once.  

Friday, September 25, 2020: 8:00 AM - 12 noon
Monday, September 28, 2020: 8:00 AM - 12 noon
Tuesday, September 29, 2020: 8:00 AM - 12 noon
Wednesday, September 30, 2020: 8:00 AM - 12 noon
Thursday, October 1, 2020: 8:00 AM - 12 noon
Friday, October 1, 2020: 8:00 AM - 12 noon

In order to receive all PDUs for the training, you must attend all six days.
PDUs: 24.0 (8.0 Leadership / 8.0 Strategic Business Management / 8.0 Technical)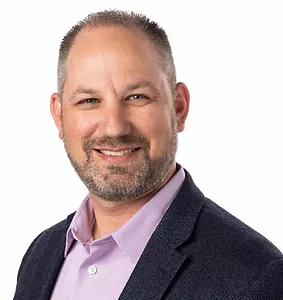 Training course speaker: Derek Beck, PMP, PMI-ACP, CDALSM, CDAC, CDAI, LSSBB, Prosci-CCP, MBA
Derek is a 20-year military veteran who has honed his training, coaching and mentoring skills building high-performing teams and leading a diverse workforce in dynamic, high-visibility project environments. He is currently the President and CEO of Blue Summit Consulting Group, LLC, an American Service Disabled Veteran Owned Small Business (SDVOSB) and PMI Authorized Training Partner providing change management, project management and Agile training and coaching services to help clients achieve true Business Agility.
Passionate about helping others succeed, Derek also volunteers as the current President of Agile Augusta and previously served on the Board of Directors for the PMI® Augusta-Aiken Chapter as the VP of Professional Development and Training Programs, teaching PMP®/CAPM® and PMI-ACP® Boot Camps to more than 400 students over the past four years. Additionally, he also volunteers as a mentor for entrepreneurs through a local business incubator to maximize their success in making their dreams a reality.