WMPMI - VIRTUAL / IN-PERSON LUNCHTIME MEETING - October 14, 2022
WMPMI's monthly lunchtime meeting is a one-PDU event on a topic from the PMI Talent Triangle. Please contact vppd@wmpmi.org with your questions. 

Have You Ever Jumped from an Airplane?
The journey of delivering a complex project in a public sector
Large-Scale public-sector technology projects are complex and challenging. Gain an insight into how public sector projects are different and what makes them so complex. Come and learn about an exciting turnaround of a public sector project that went on for almost a decade with multiple failures.
What were some of the key strategies used to make this project successful? How can you use some of the learnings from this experience to manage your projects more effectively and deliver value to the customer? Learn about the Digital Transformation journey in implementing a permitting system for City of Portland.
Learning Objectives:
Actionable tips that can be used by those who are managing complex projects
Enhance professional knowledge around driving large & complex transformation
Gain insight into complexities and challenges in a government technology project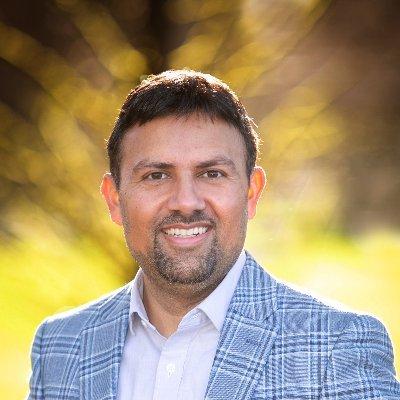 About the speaker: Saby Waraich
Saby has 20 plus years of technology and leadership experience, and has worked with hundreds of organizations across the globe. In his keynotes and webinars, he has taught how to become an EFFECTIVE LEADER by giving customers a differentiated experience they notice and talk about. ​
An award winning global C-level technology executive
Project and Program Management expert
Globally recognized keynote speaker having given hundreds of insightful, presentations world-wide
Global Angel investor and technology advisor
Board member on various regional and national non-profit organizations
Educated, Coached and Mentored thousands of individuals
Information Security Leader (CISO)
Agenda:
Doors open at 11:15 AM.

11:30 AM - Lunch begins

12:00 Noon-1:00 PM - Presentation
PDU: 1.0 (1.0 Ways of Working)
We are also offering a virtual option for this event for members and those not yet members.


Member code for virtual - 2022LunchMember
Non member code for virtual - 2022LunchNonMember

The Zoom information will be in your registration confirmation email. 
It is no longer possible to register for this event