THEPROJECT - WHERE ARE THEY NOW
What is THEProject?
THEProject is an annual collegiate project management competition offered by the Western Michigan Project Management Institute (WMPMI) since 2012.  The competition is an excellent tool to teach real world skills to students, to incite an interest in project management as a career and to ignite an understanding of how complex problems can be solved and solutions delivered using tools that have been honed in the fires of real life practice. Although project management tends to favor business, computer science, and engineering curriculums, students of all academic disciplines are highly encouraged to participate.
From projects focused on Helping Veterans, Health and Wellness for Children, Keeping Students in Michigan and Growing Community Gardens, the 2018 THEProject is asking students to come up with ideas on Reducing Food Waste - from farm to fork to landfill.
Where Are The Students Now?
Eric Anderson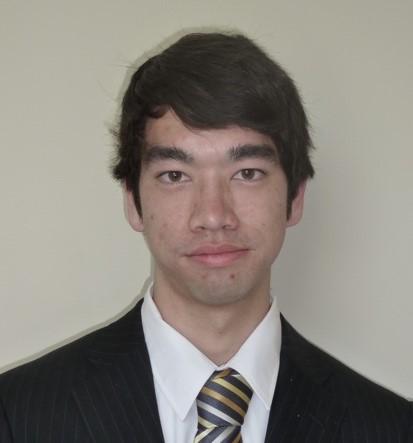 After participating in THE Project, it has opened more doors of employment than I have ever imagined, where I became a cross-functional intern within the engineering, supply chain, and project management sectors of World Resource Partners, a global sourcing company in Byron Center, Michigan.
It has also allowed me to utilized the honed project management skill sets into other case competitions, where my team and I achieved a first place and fifth place standing at WMU Whirlpool Case Competition and MSU Bowersox Case Competition, respectively.
Out of all of these benefits, I believe that the opportunity to partner with H.O.P.E. Gardens and develop a business plan to increase healthy food options for all community members, promote sustainable agriculture practices, and provide nutrition curriculums in a hands-on learning environment was the most beneficial.
(Eric pictured with his team from THE Project 2017)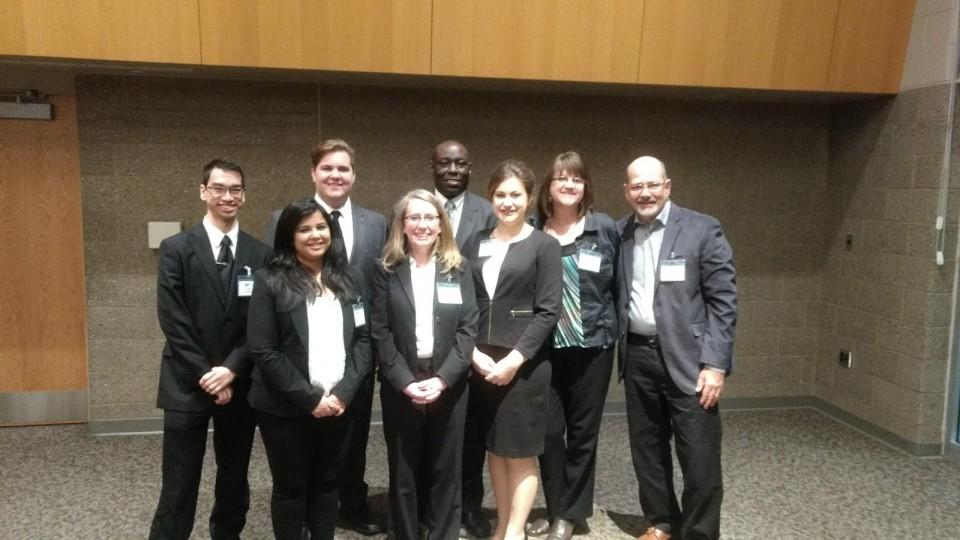 Nathan Bair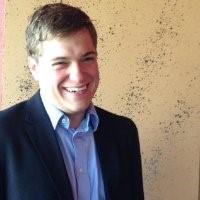 We had many great students participate in the collegiate competition. Many of them got internships and then jobs in major companies in Western Michigan area.
For Nathan Bair, project management can definitely be about fun and games. Nathan's vision for a word game called Rabbit Trails came to life this past year with his Kickstarter-funded project for a wordplay card game that teaches valuable English language skills.
"I was inspired to create Rabbit Trails after a road trip I went on with my brother, explains Nathan. "We were playing a word game and I thought, 'This would make a great card game!'"
As an alumni of THE Project (2014, GVSU), Nathan credits his experience with the program as helping him plan and execute his personal project.
"My prior experience with THE Project helped in regards to the way I planned the entire Rabbit Trails project. While I've always thought of myself as a good planner, the lessons I learned while utilizing the project management process in THE Project, helped me to better understand the steps I would need to take in my own projects," says Nathan.
"Measuring and evaluating each step of my project and recognizing when I needed to take corrective action was a big money saver – especially when it came to choosing a vendor and using Facebook ads."
Constant testing and revision is key to designing a game that is engaging and fun, according to Nathan.
"Test your card game. Test it again. And test it some more. And after all of this testing, don't lose your enthusiasm. Take criticism and utilize it- don't be afraid of it."
When it comes to Kickstarter, Nathan found that planning crucial before asking strangers, friends, and family to commit to funding your project.
"This was my first time launching a Kickstarter and the entire process was a learning experience." says Nathan. "The first thing I learned was the importance of having a plan- you need to know what you want (exactly how much money), you want to know who your market is, and you want to have a plan for how to reach that market. Secondly, you want to make sure you schedule time every day to respond to questions and inquiries."
"I could not believe the generosity from people that I both know and that were complete strangers – it was humbling, inspiring, and motivating."
Rabbit Trails can be ordered at RabbitTrailsGame.com, and will soon be available on Amazon.com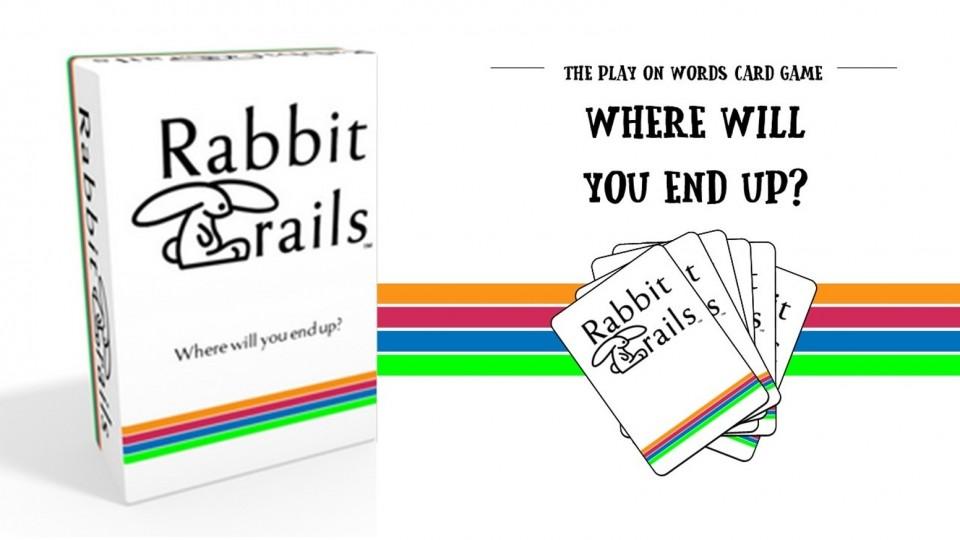 Mentor Memories from THE Project
Being a mentor for THE Project competition was very rewarding says Kinga Winiarska, PMP who co-mentored Finlandia team two years ago. Seeing the young people grow so much from basics of the project management into creating full scale project based on PMI principles was truly amazing and worth all the efforts. If you are interested in being a mentor, please contact volunteersdirector@wmpmi.org and share your knowledge and experience.